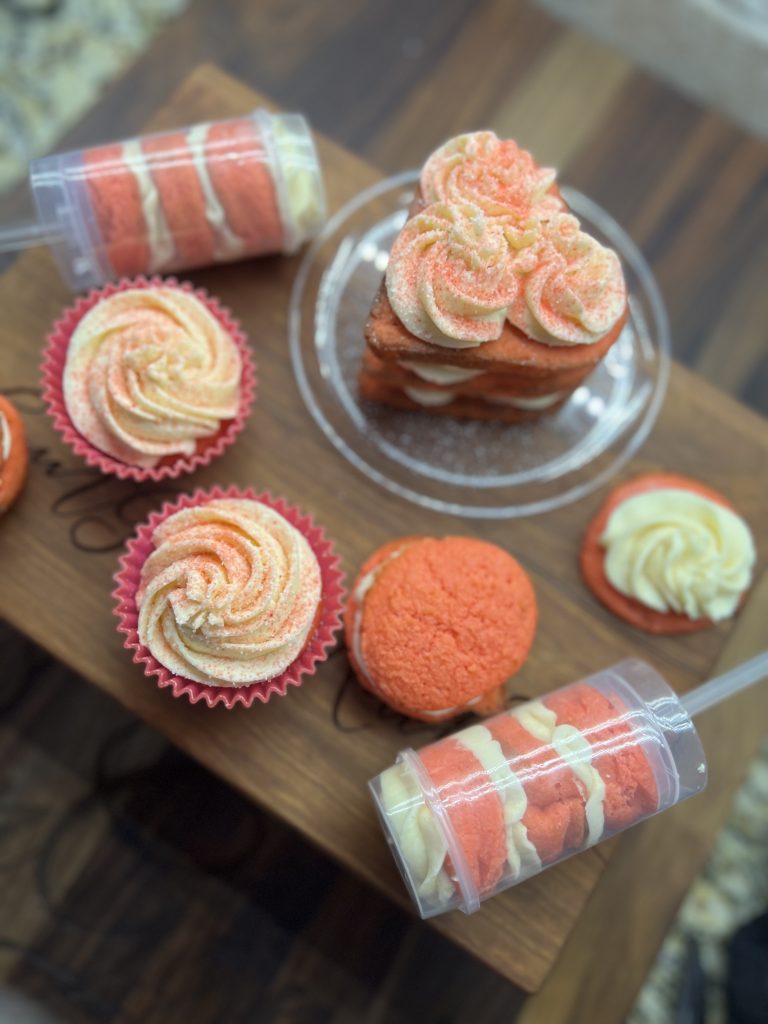 I know sometimes it's not easy to find the ingredients to make your keto, gluten free, sugar free baked goods. With that, I wanted to help!
I'm now shipping "Gam Gam's Baking Mixes!" I'll mail the ingredients to you! I did a price com–parison if you were to purchase the ingredients needed to make what's in my new cookbook on Amazon. The cost of "Gam Gam's Baking Mixes" is about the same, including the frosting! sometimes even less than if you were purchased the ingredients yourself! It's pre-mixed and pre-measured for you. This just makes it easier to stick with your eating plan because it's so convenient.
You add the "wet ingredients" to these pre-mixed, pre-measured baking mixes and you can
enjoy your Cheese Buns, your cupcakes and cookies
fresh from the oven! You'll enjoy whipping up a fresh batch of whipped cream to make the frosting, which comes with your cupcake making baking mixes, from scratch! It's so easy and with "Gam Gam's Baking Mixes," it's even easier. You supply the "wet ingredients" and the baking mixes have all of the dry ingredients. No more hunting around for expensive ingredients. It's all in the baking mix!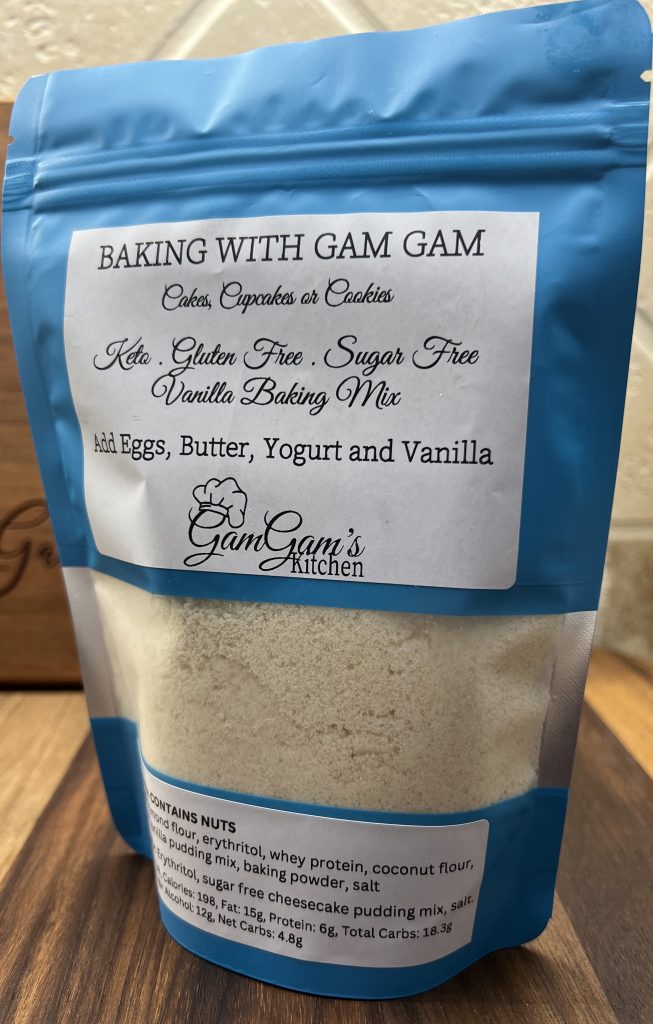 The "Sweet Treats Baking Mixes" make 8 cupcakes, a small three layer cake, two small bundt cakes. or approximately 20 cookies, depending on size. The baking mix includes the dry ingredients needed to make your own frosting too! It's all there. You'll need 2/3 Cup of heavy whipping cream and a mixer to whip it up in about five minutes!
The Cheese Buns Baking Mixes, is enough to make 6, 4 inch cheese buns.
Ingredients: CONTAINS NUTS
Baking Mix: Almond flour, erythritol, whey protein, coconut flour, sugar free vanilla pudding mix, baking powder, salt.
Frosting Mix: Erythritol, sugar free cheesecake pudding mix, salt.

Nutrition Info:
Sweet Treats Baking Mix, includes frosting. Serving Size: 1/8, Calories: 198, Fat: 15g, Protein: 6g, Total Carbs: 18.3g, Fiber: 1.5g, Sugar Alcohol: 12g, Net Carbs: 4.8g
Cheese Buns Baking Mix: Almond Flour, nutritional yeast, everything but the bagel seasoning, baking powder. Serving Size: 1 Bun. Calories: 128, Fat: 8g, Protein: 9g, Total Carbs: 3g, Dietary Fiber: 1g, Net Carbs: 2g
Coming Soon! Hot Cocoa Mix: Erythritol, cocoa powder, salt.