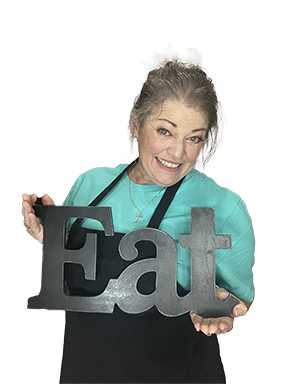 If you're a brand that's looking to reach Gam Gam's and Gam Gam's social media following, you're in the right place to find me! Put me to work to further your brand and increase sales.
Hi! I'm Nadine, My followers and my grand kids call me "Gam Gam." Welcome to my virtual kitchen. It's where I connect with people, while teaching them how to cook. I provide recipes, suggestions on products that I believe in, feel good about using in my kitchen and I have successfully worked with many brands to provide passive and effective marketing via my various channels.
One viral video on a platform like TikTok or Instagram/Facebook can change everything for the business who's product is featured. One of my recent videos created nearly $7,000 in revenue ($14 avg. price), in a about a week, which keeps growing, for a silicon bread mold. My audience went crazy for it, because I showed them how to use it, which made it that much easier for them to decide to purchase. I'm happy to provide "the receipts" so you can see what's possible.
My Stats
– My audience size is currently approximately 170,000 and growing rapidly
– Most of the people who follow me are middle aged women on a wellness journey
– I have three private Facebook Groups where I also connect with my audience
– I teach people how to cook and eat low carb, keto, glueten free and sugar free
– I show my audience how to use products they didn't know existed or didn't know how to use. That's the biggest value a contributor like me brings to a brand like yours.
– Searching #gamgamskitchen on TikTok will show you my millions of views
– I am an experienced marketer/entrepreneur and my videos are effective as a result of my expertise in marketing.
– I only talk about products I believe in and actually use, so my audience believes me when I show them something new.
– For brands that simply want to trade product for air time, I'm not for you. Free product doesn't keep the mortgage paid. Serious inquiries only please.
– Please contact me via the form below. I will send you my current rate sheet.