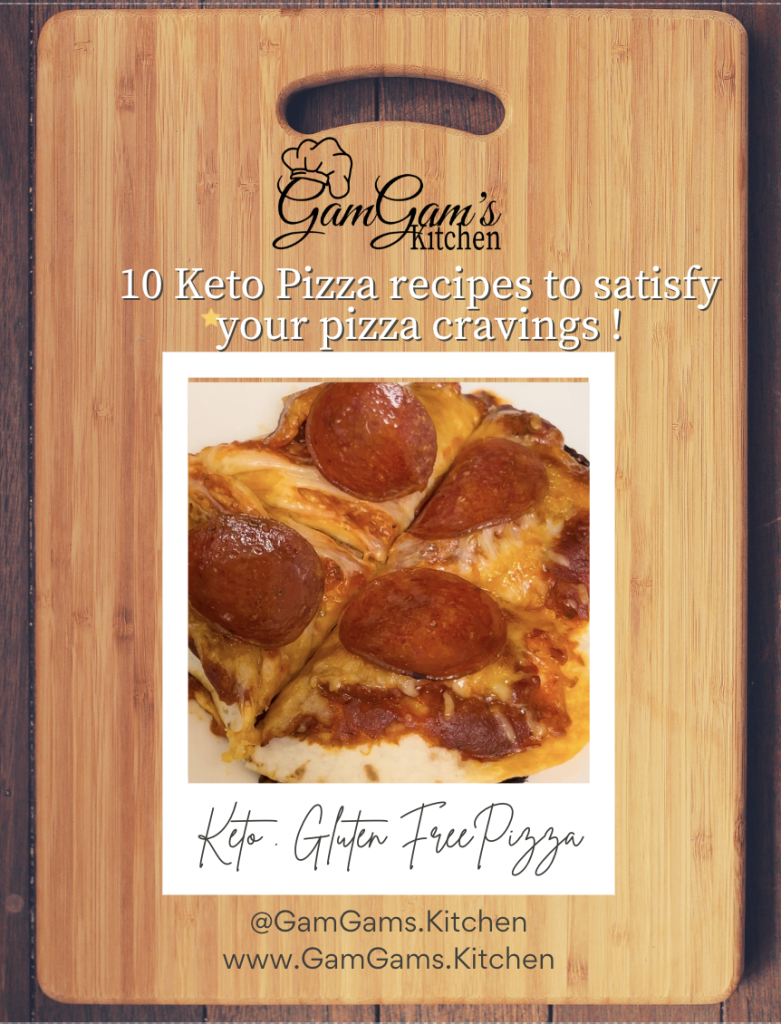 Gam Gam's mouthwatering mini keto pizza cookbook with 10 irresistible Keto Pizza Recipes is now available for download! This collection is perfect for pizza lovers who crave indulgent, guilt-free flavors while staying committed to their keto, gluten-free, and low-carb lifestyles. Each recipe is expertly crafted to satisfy your pizza cravings, while keeping you on track with your health goals. Get ready to treat your taste buds to a pizza paradise with this game-changing cookbook that will revolutionize your keto dining experience! Order now and unlock the secret to keto-friendly pizza perfection.
Includes; Keto Pepperoni Skillet Pizza, Keto Pizza Bread Sticks, Pepperoni Pizzatizer, Pepperoni Pizza Chaffle, Low Carb Sausage Pepperoni Calzone, Pepperoni Pizza Bites, Fat Head Pizza, White Pizza with Spinach and Ricotta, Chicken Alfredo Pizza, Personal Pan Pizza.
Your download of my keto pizza recipes helps support the costs associated with the work I do to help people to reclaim their health with healthy recipes. Thank you for the support! It is much appreciated.