KITCHEN IS CLOSED FOR SUMMER… 🙁 I live in Arizona and it's simply too hot here (already) for me to ship baked goods and have them arrive fresh. I'll be back baking for you in the fall, when it cools down a bit. Please visit my "Baking Mixes Page" to order baking mixes, made right in my kitchen, with the same love! And, the same exact ingredients I use to bake FOR YOU. It's the next best thing!
Maybe you've seen my keto, low carb, gluten free, sugar free recipes and my food on social media and you want me to bake FOR YOU! Are you kidding me! I'd love to bake for you. The offerings will change based on what I'm creating at the time. Make sure to check in often to see what's on the menu.
Everything is Sugar Free and Gluten Free! Perfect for your keto, sugar free, gluten free lifestyle.
NEW Now shipping Gam Gam's Keto Kakewiches! My viral Cheese Buns, Individual Pizza Crusts and Gam Gam's Sugar Free Candied Nuts are also available.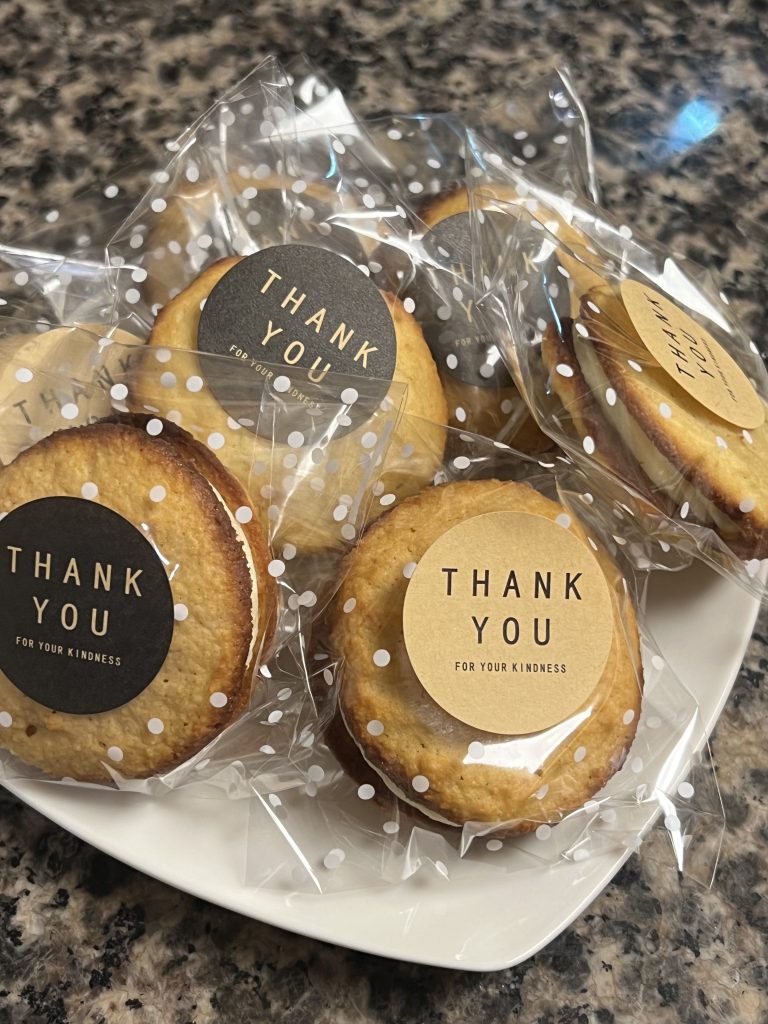 Gam Gam's Keto Kakewiches are out of this world. The flavors available will keep changing, so make sure you check back frequently. They are the BEST Keto sweet treat! A keto sandwich "cookie" made out of cake! There's no words to describe how good they are! These are made with almond flour (CONTAINS NUTS) and sweeteners that will not raise blood-sugar. Your cheese buns will taste so good as a bun, bagel, bread, etc. They are so versatile and filling.
You can now add custom labels to your baked goodies from Gam Gam's Kitchen. Each item will have a custom label instead of the standard generic flavor labels pictured above. It doesn't matter what the occasion is! A custom label will be made to celebrate the occasion, and maybe it's "just because." If it's "just because," the label will read "Baked for (Name). See order form to specify your custom labels. We will reach out to you with any questions. It's the perfect gift for anyone who wants to stay clear of sugar or gluten. It's all sugar free, gluten free!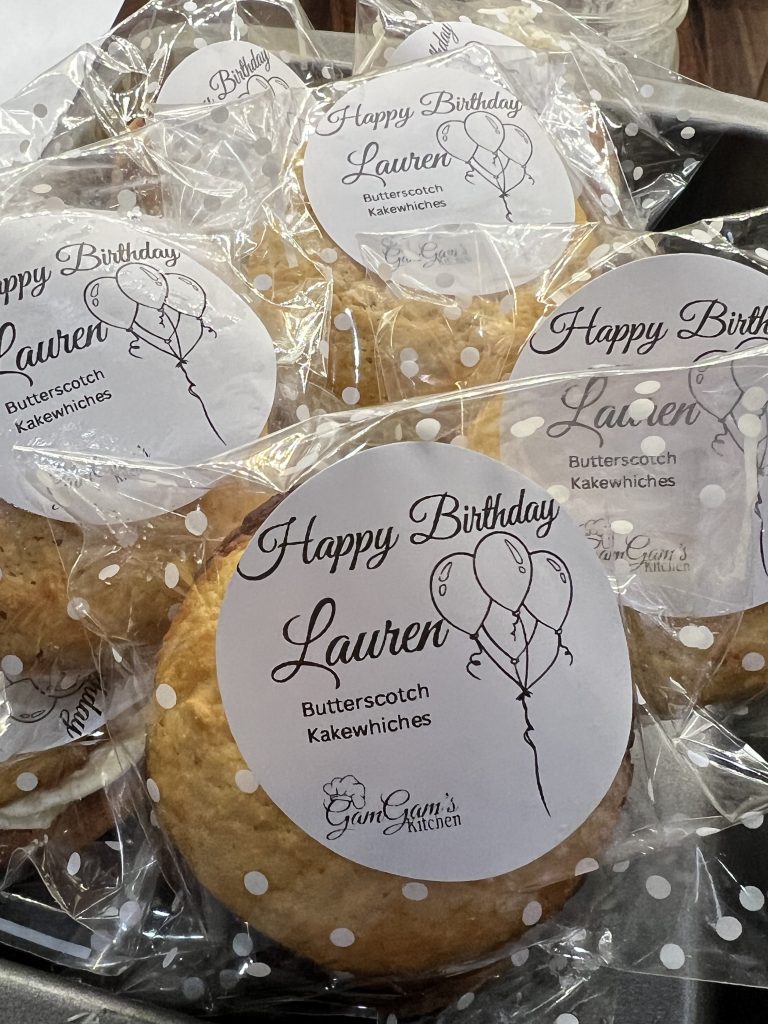 Your goodies will ship within 4 business days from the time payment is received. They will be shipped Priority mail and shipped M-W, so nothing sits at post office over weekend. If you need rush services, please reach out to Gam Gam via the contact form. I can't wait to bake for you!
I know you want the details on how many carbs/net carbs are in each… so here's the nutrition info! You'll see that I'm using the best ingredients. These foods are gluten free, sugar free, maltitol free, grain free, preservative free! The only word of caution is CONTAINS NUTS.
Cheese Buns
eggs, mozzarella cheese, Parmesan cheese, almond flour, baking powder, nutritional yeast (this is not the same as bread yeast), seasonings.
Calories: 128
Fat: 8g
Protein: 9g
Total Carbs: 3g
Dietary Fiber: 1g
Net Carbs: 2g
Pizza Crust:
Calories 131
Total Fat 9g
Protein 9g
Total Net Carbs 3g
Ingredients: Almond Flour, eggs, pizza blend cheese, Italian seasoning, garlic powder, baking powder.
Gam Gam's Keto Kakewiches Nutrition (Prepared . Includes Frosting)
Calories 185
Total Fat 15g
Protein 6g
Total Net Carbs 5g
Ingredients: Crumb: Almond flour, erythritol, sugar free greek yogurt, egg, whey protein, coconut flour, sugar free pudding mix, vanilla, baking powder, salt. Frosting: Erythritol, sugar free pudding mix, cream cheese, vanilla, salt.